Bass Boat Seat Interior 2
SKU: BBS12i-400
FREE Same Day Shipping. Order By 4pm EST. Bass Boat Seats in Stock.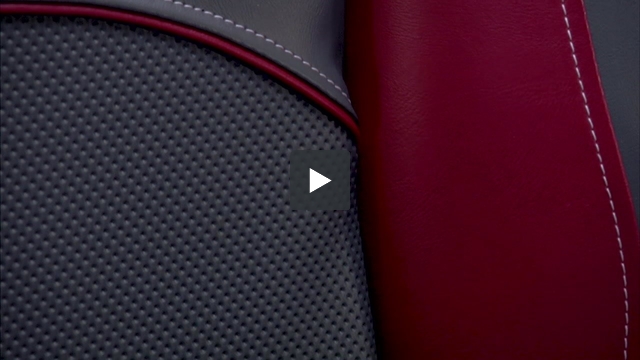 Bass Boat Seat Interior w/ 57" Bench Seat
Driver and passenger side two-piece bucket seats
Back and seat cushions attach separately
Each bucket seat measures 22" wide
12" wide center fold down seat w/ hold down strap
Center seat folds flat and is designed as a step
Select Your Fishing Seat Package
You can select from two styles of pedestal mount boat seats to customize your bass boat seat interior.
Note: Fishing seat pedestals are not included.
Factory Grade Replacement Seats
6 year full replacement warranty on upholstery
30oz soft to the touch, marine grade seat vinyl
Custom molded foam cushions won't break down
Folding seats use heavy duty, pinchless hinges
Lean Pro seats won't break down or lose comfort
Plastic frames with 100% stainless steel hardware
All mounting hardware is included (stainless)
Stainless Steel Hardware Included: 
Note: The pair of bucket seats will arrive in a single package with protective packaging and covered in plastic bags.
1. (2) Aluminum hinges with vinyl covering, pre-installed onto each seat cushion (2 hinge per seat).
2. (4) #12 x 1" stainless screws to attach hinges to seating platform (2 per hinge).
3. (8) #14 x 2" stainless screws to install seat back to rear wall of seating platform (4 per seat back).
4. (8) stainless bolts inserted into the bottom of each fishing seat.
Installing Back Rest & Seat Cushions 
Note: Installation hardware is attached under boat seat cushions.
1. Remove any temporary plastic edge protectors from each boat seat cushion by pulling them out of the upholstery. This will not harm the seat, simply grab the edge of the plastic protectors and pull them out.
2. Determine the location of the drivers bucket seat and place the backrest against the rear wall of the seating platform. Screw backrest into back wall of seating platform and you are finished. You may drill additional holes into the plastic frame if necessary, this will not void any warranty or damage the seat.
* If you have ordered a seat grouping with a center fold down seat make sure you line up all your boat seats on the boat's platform prior to installation to make sure you have enough room to install each seat.
* We recommend that you drill small pilot holes into your boat before installing the screws. This will prevent damage to the fiberglass. Assuming a 3/4" thick back wall our 2" screws will protrude 1/4" through your back wall of your platform once installed.
3. Line the seat cushion up with the installed back rest and determine the spacing between the seat and back rest. The hinge that is attached to the bottom of each seat cushion allows you to adjust the seat forward or back depending on the depth of your platform. There is a matching vinyl piece that is installed with each hinge, determine the location and screw the hinge and the vinyl to the platform. The vinyl piece will hide the aluminum hinge once it is installed.
4. If you have a center fold down seat, determine where you want it to mount and install it with the attached hinge and vinyl piece just like you did with the bucket seat cushion. 
Installing The Pedestal Mount Boat Seats
Note: DeckMate fishing seats & chairs comes with 4 stainless steel mounting bolts pre-installed.
1.  Remove the attached stainless steel mounting bolts with a phillips head screw driver.
2.  Attach your pedestal seat mount to the bottom of the fishing seat and screw the mounting bolts back into the plastic frame of the fishing seat.
* Metal t-nuts are inserted into the plastic frames of each fishing seat, please start the bolts by hand before using a screw driver.  This will prevent mis-threading of the t-nuts.
* Some pedestal seat mounts have a front side and it will be printed on the swivel, FRONT.  Make sure your mount your boat seat to the pedestal in the proper way.  Some pedestal mounts have a rear tilt built into them and mounting them incorrectly will make your seat uncomfortable.
Questions & Answers
Have a Question?
Be the first to ask a question about this.
Ask a Question
Reviews for
Bass Boat Seat Interior 2
Kenny
from
Tennessee
on
Feb 02, 2015
These seats work great for my boat. 1998 295 pro elite Stratos. I have had many compliments on the look and quality. It's been almost a year now and they still look and feel new. I'd say they have around 400 hours of use and so far they are doing great. Oh..and they are twice as comfortable as the original seats. I'm a 250lb guy and the wider base makes for a better ride in rough water.
Steve Kirby
from
Columbus, OH
on
Oct 18, 2012
I'd originally ordered the one-piece seats some time back as BBS didn't carry the two piece, like the one's the boat orignally had. Deciding that it was high time to replace the one's that didn't really work, I looked up the place I'd originally gotten them from; Pontoon Stuff (?) and was subsequently directed to the BBS site. I looked at the "new" offerings and was pleasantly surprised to see that BBS offered the two-piece units now and that would put my seating back to its original arrangement. I went ahead and emailed, on a Sunday, asking for a price for the 5-piece assembly as I wanted to get two of the butt seats, rather than the foldup seat originally supplied. Imagine my surprise when, an hour latter I got a response from the owner of the company, Mr. James Myers, who stated that "he" knew exactly what I was talking about, i.e., the two-piece vs one-pice units, and that he'd be more than happy to replace the units that didn't work to begin with. Talk about Customer Service
John Moscicki
from
Yorktown, VA
on
Oct 09, 2012
I have the full set for my 1996 Sprint bass boat and the fit and quality of these seats are hard to beat. Its also great to see a company make a seat interior for us guys with older boats that are not as wide as newer boats. They have been great people to work with and will listen to any ideas or issues you may have with their product. Also the have carpet for your boat too so if your looking to restore your interior I would go with these guys for all your needs.
Charles Dobbs
from
Smyrna, TN
on
Aug 26, 2012
Gotta admit I cheated and went to Elkhart IN and saw what I wanted the same day I arrived as they were unloading them on the dock. Even got my carpet done while I was there. I went with this set with the exception of that butt seat. I'm handicapped so that thing is dangerous to me, so I went with a fishing seat like that on the back. Those big fluffy seats are firm and VERY COMFORTABLE. Would have LOVED to have seats like that for fishing seats, I could fish all day then. Had to get the little middle seat which wasn't in yet, so its being shipped next week. See pictures of my interior at Bass Boat Central in restorations http://www.bbcboards.net/bassboat-restoration/