61" Bass Boat Bench Seats
SKU: BBS17-401
FREE Same Day Shipping. Order By 4pm EST. Bass Boat Seats in Stock.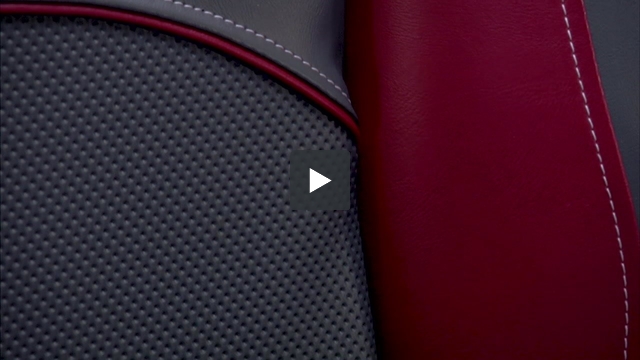 61" Bass Boat Bench Seat Package
Driver and passenger side two-piece bucket seats
Back and seat cushions attach separately
Each bucket seat measures 22" wide
17" wide center fold down seat w/ hold down strap
Center seat folds flat and is designed as a step
Factory Grade Replacement Seats
6 year full replacement warranty on upholstery
30oz soft to the touch, marine grade seat vinyl
Custom molded foam cushions won't break down
Plastic frames with 100% stainless steel hardware
All mounting hardware is included (stainless)
Hardware Included:
Note: The pair of bucket seats will arrive in a single package with foam packaging and covered in plastic bags for protection. 
(2) Aluminum hinges with vinyl covering pre-installed onto each seat cushion (1 hinge per seat). 
(4) #12 x 1" stainless screws to attach hinges to seating platform (2 per hinge). 
(8) #14 x 2" stainless screws to install seat back to rear wall of seating platform(4 per seat).
Installing Back Rest & Seat Cushions
Note:  Installation hardware is attached under boat seat cushions. 
Remove the temporary plastic edge protectors from each boat seat cushion by pulling them out of the upholstery.  This will not harm the seat vinyl, simply grab the edge of the plastic protectors and pull them out.  
Determine the location of the drivers bucket seat and place the backrest against the rear wall of the seating platform. 1" thick plastic bars are connected to the seat back rest and allow you to set the seat cushion in place. These bars come pre-installed and are bolted to the inner frame of your back rest behind a removable, upholstered panel.   * If you have ordered a seat grouping with a center fold down seat make sure you line up all your boat seats on the boat's platform prior to installation to make sure you have enough room to install each seat.    
Each backrest is designed to screw into the rear wall of your bass boat's seating platform. The plastic bars and mounting blocks that support the back rests have counter sunk holes that allow you to insert the 2" stainless steel screws and drive them into the boat, securing the back rests in place. * We recommend that you drill small pilot holes into your boat before installing the screws.  This will prevent damage to the fiberglass.  Assuming a 3/4" thick back wall our 2" screws will protrude 1/4" through your back wall of your platform once installed.  
Once you have determined the mounting locations of each boat seat, install the back rest first by driving (2) #14 x 2" stainless screws into each plastic mounting bar. 
Line the seat cushion up with the installed back rest and determine the spacing between the seat and back rest.  The hinge that is attached to the bottom of each seat cushion allows you to adjust the seat forward or back depending on the depth of your platform.  There is a matching vinyl piece that is installed with each hinge, determine the location and screw the hinge and the vinyl to the platform.  The vinyl piece will hide the aluminum hinge once it is installed.   
If you have a center fold down seat, determine where you want it to mount and install it with the attached hinge and vinyl piece just like you did with the bucket seat cushion.
Mount the second bucket seat the same way and you're done!
Our success is tied directly to our ability to provide you with quality products and the best customer service. Quality and excellent service are our top priority!
Industry leading warranty - 6 year full replacement

 

on any defective boat seats. No other boat seat manufacturer offers this level of service because no other manufacturer uses the same quality of materials.
If your boat seats arrive with any defects or quality issues, we will pay to return and replace your pontoon boat seats immediately.
We pay all costs associated with any damaged or defective seating. There is never any cost to you.
100% transferable warranty - if you sell your boat, the buyer is covered. If you're a second owner, just provide us with the original owner's name or order number.
You're making a big investment with your time and money when you choose to restore a pontoon boat. Making sure all of our customers know we will support them after the sale is important to us. We will take care of any problems you have quickly and at no cost to you, as we personally warranty everything we sell.
* For more information about our warranty, please click here or call (877) 295-9522.
Questions & Answers
Have a Question?
Be the first to ask a question about this.

Ask a Question

Liquid error: Could not find asset snippets/webyze-swatches.liquid